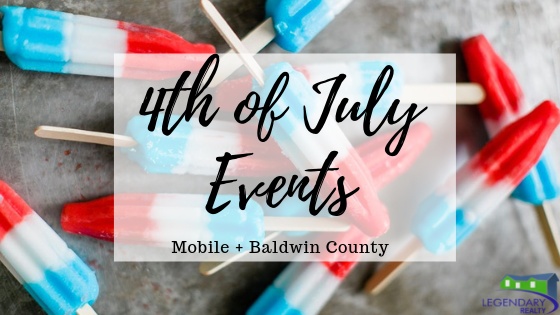 We love where we live and are so excited about all the great local activities coming up to celebrate the 4th of July. Here are some of our favorites. Let us know what we missed so we can make sure to add it!
MOBILE:
BALDWIN COUNTY:
Bonus Event:
Already have your 4th mapped out or stuck at work that day? You can still celebrate on Saturday, July 6th at the Wharf for their Indendence Day Street Party.
We hope you and your family have a great and safe holiday! Happy 4th of July!